SJASSC Learn to Skate Coaching
Sue Loparco – Head Coach of "Learn to Skate"
Sue Ellis-Loparco has been coaching "Learn to Skate" with SJASSC since 1998.  Hundreds of children can thank Coach Sue for making their first strides on the ice so enjoyable. Her enthusiasm and coaching expertise extends to many sports including Track and Field. As an educator, she specializes in students with special needs. She is active on other boards and groups within the community.
Sue was inducted into the Greater Saint John's Sports Hall of Fame on November 2nd, 2019.
SJASSC Speed Skate Coaching
Julia Loparco: Coaching Director SJASSC, Speed skating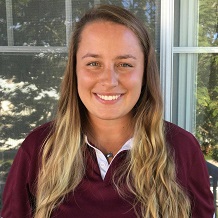 Julia Loparco has been involved in skating since she was three years old, starting in the "Learn to Skate" program. She has gained a great deal of skating skill and experience over the years, with a highlight being the 2011 Canada Winter Games. Julia has been helping with "Learn to Skate" for many years, and now coaches our Speedskating programs. Julia enjoys being involved in many sports, school, community and volunteer activities, including a "Free the Children"  trip to Kenya in the summer of 2013.
Julia is currently the Director of Coaching for SJASSC.